Select Luxury Team
Located at 1431 Cobb Parkway South, Marietta, GA 30060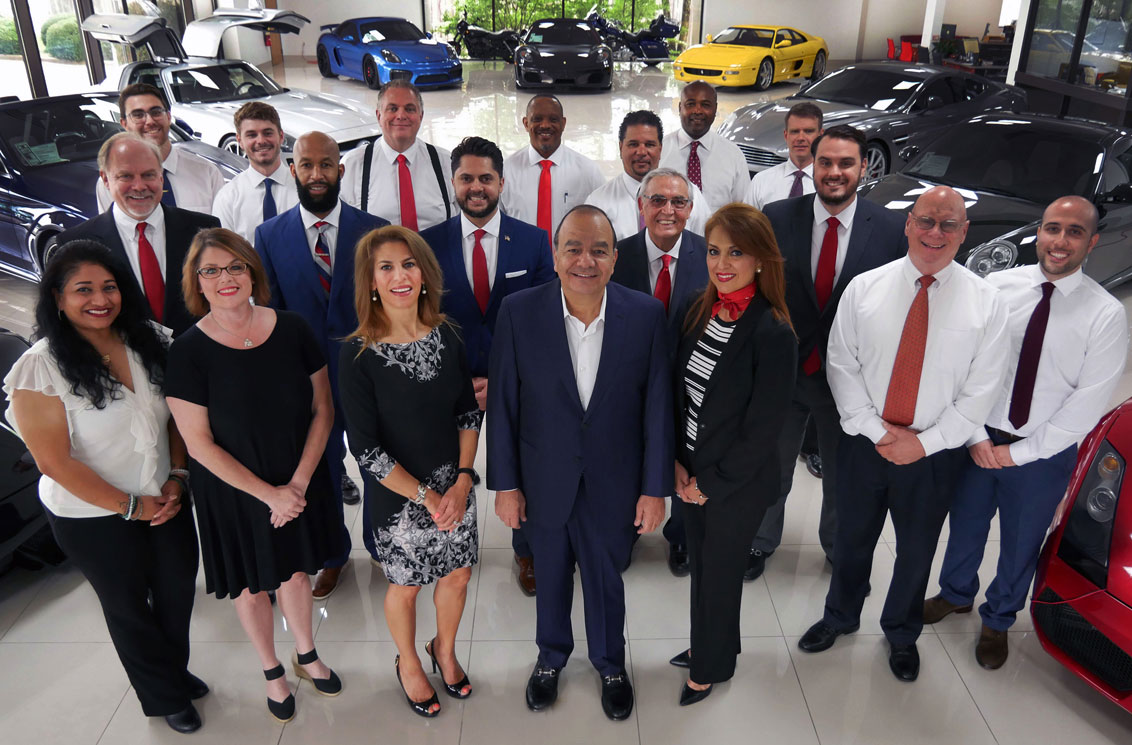 Our award-winning and dedicated team is among the most knowledgeable in the industry.
Meet Our Staff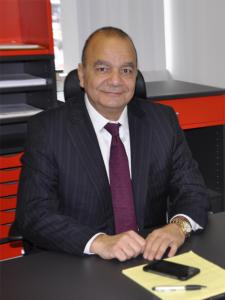 Robbie Ashcar - Owner/Operator
Robbie has always had a special interest in automobiles for as long as he can remember. He started working in the automobile industry in 1986, and he says he would not want to earn a living any other way. He loves this business!
Working for Lexus in the early nineties opened Robbie's eyes to a new level of customer satisfaction. One day a prospect for a pre-owned Lexus spoke to Robbie about his frustration of having to drive all over town to shop for a pre-owned luxury car. The customer told Robbie of his wish to find a dealership that stocked them all. This was the beginning of Robbie's dream to own an upscale dealership that stocked only "select" vehicles.
Robbie read the book First, Break All the Rules: What the World's Greatest Managers Do Differently by Marcus Buckingham and Curt Coffman. This book outlines four "keys" to being an effective manager which Robbie practices at Select: finding the right fit for employees, focusing on strengths of employees, defining the right results, and selecting staff for talent - not just knowledge and skills.
With an Open Door Policy, Robbie welcomes input from customers. Please e-mail him and let him know what you think of our new website! He would love to hear from you!
Adler Dehner - Inventory Manager

Adler is originally from DeBary,FL, a Graduate of the University of Central Florida with a B.S. in Business Administration. He has always had an appreciation for the craftsmanship of luxury vehicles and a passion for exotic vehicles that push the limits of speed. Aldler joined Select Luxury the Spring of 2013, as the Director of Business Development, handing follow-up process, CRM management, and digital marketing,however as the Inventory Manager position became vacant he jumped at the opportunity to learn another aspect of the automotive business. He believes that Select Luxury Cars and Select Luxury Service process the same qualities that make a business highly successful: People, Product, and Process. He attributes his success, thus for, to three outstanding organizations: Boy Scouts of America, Alpha Kappa Psi Professional Business Fraternity, and Phi Beta Sigma Fraternity, Inc.


Anna Sabzevari - Business Manager/Controller

Anna is the controller/office manager at Select Luxury Cars. She has been a team member since 2000 and has seen the company grow over the years. Anna thinks of Select as her second home and she loves her job--Love what you do and you do not have to work a day in your life is her philosophy! Originally from Tehran, Iran, Anna moved to Louisville, Kentucky in 1983 and has been a Georgia resident since 1987. When she is not working, Anna enjoys socializing, cooking, dancing, going to movies, football games, traveling, exercising and playing with her beagle, Molly. But most of all, she enjoys spending time with her wonderful husband Russell and their children.
Success is getting what you want. Happiness is wanting what you get.
Dale Carnegie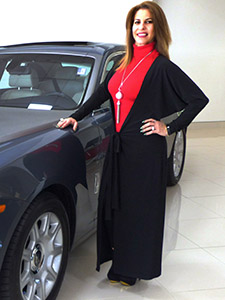 Samira Ashcar - Title Manager

Samira Ashcar is the woman behind the man. She has been married to Robbie Ashcar since 1991 and together, they are the parents of two daughters, Dahlia and Celena. Despite her background in Early Childhood Education, Samira serves as the backbone of Select Luxury's administration. A typical day in Samira's home life consists of hiking, wine tastings with Robbie, and of course, spending quality time with the family dogs, a Yorkipoo, named Oscar, and a Dachshund, named Molly. Outside of the home and office, she proves to be a car, food, fashion and travel enthusiast, with impeccable taste and an insatiable desire to live life to the fullest.

Life was meant to be lived, and curiosity must be kept alive. One must never, for whatever reason, turn his back on life.
Eleanor Roosevelt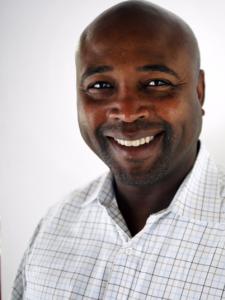 Roger Evanson - Sales

With a life-long love of cars, I have fulfilled my dream of enjoying high-end With a life-long love of cars, I have fulfilled my dream of enjoying high-end luxury and sports cars by working in the industry for 14 years. Buying a car can be a hassle and sometimes intimidating, but I'm here to help! It's important to me to make the experience smooth, easy and memorable. Customers are grateful after working with me because I work hard to find them the best vehicle to fit their desires.

Married for over 17 years, my wife and my three boys all share my excitement of exotic, high-end luxury vehicles. With love and support from my family I'm able to give my clients the most focused customer service.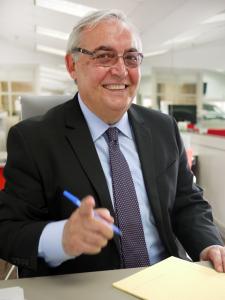 James Younis - Sales

James Younis has been working in car sales after retiring from real estate and mortgage brokering in 2012. Prior to that time he traveled the globe with a successful career in international sales in the jewelry and accessories industry. He speaks French, English and Arabic. He is known for his outgoing, personable personality as well as his excellent customer care and service. His major concern is customer satisfaction. You will not forget your superb, professional car sales experience with him, nor his great sense of humor and sophisticated style.


Kimberly Johnson - Photographer/Web/Social Media

Kimberly,our award winning senior photographer has been with Select for over 10 years.
Kimberly says her respect and admiration of Robbie Ashcar as a sucessful business owner, family man,and employer is what drives her loyalty." Because of Mr. Ashcar, Select Luxury Cars is a well known trusted and respected dealership world wide.

Kimberly is a mother of 3 adult children who have all created fantastic happy lives for themselves.Kimberly describes herself as quiet happy and content with life. She spends her freetime outside hiking,excercising,in meditation,cooking with love, learning and traveling as much as possible. And hanging out with her love in life whenever possible.